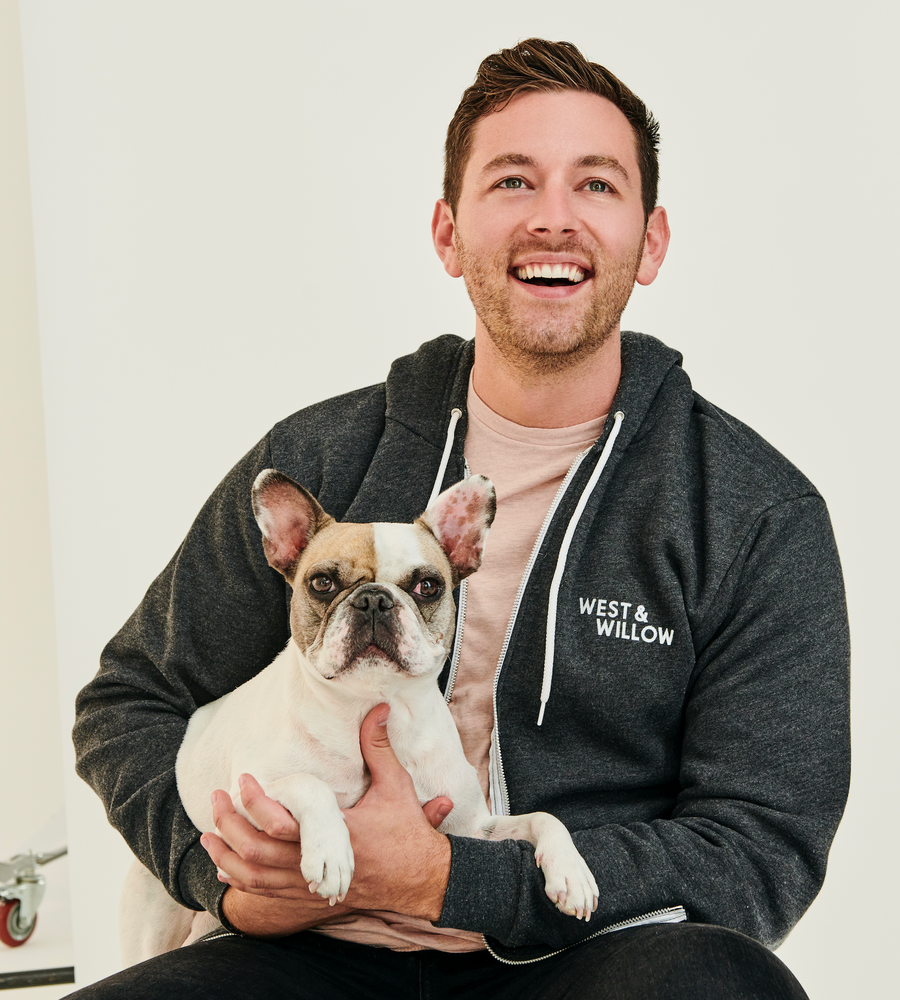 Welcome to West & Willow!
I'm Ben, a life-long East Coaster, creative problem solver, proud pet owner, and the founder of West & Willow. A year ago, I went searching for a pet portrait in a style that matched my modern design aesthetic, but I came up short. And just like that, West & Willow was born.
OK, not just like that. It took some moving and shaking, but when we finalized our very first portrait sample—of my French Bulldog, Zoey—I felt an instant rush of joy. I felt closer to her and as if I was showing her how important she is to me. Since then, I've had one goal in mind: to spread this joy to as many pet-loving people as possible.
We're more than a pet portrait. We're a stand-out or stand-alone piece, a conversation starter, and a way to bring life to any room.
At West & Willow, we celebrate the bond between people and pets by offering tastefully designed pet portraits. I hope this introduction has given you some insight into who we are and what we care about. Above all, the bond you have with your pet will offer them the happiest life. If we can be a small part of that, I'll consider this venture a success.
Ben Lebowitz,
Founder & CEO