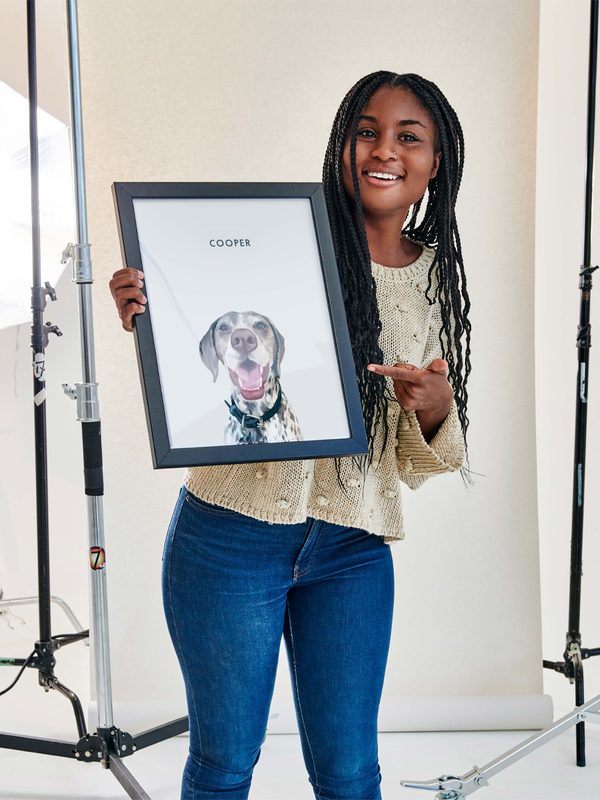 As Easy As 1-2-3
Choose your fave pet photo
Pick the cutest photo of your dog or cat for a pet portrait and submit it to our digital artists with your order. Check out our image guidelines for some helpful tips!
Customize & make it your own
We love getting to know your furry loved one! We'll print their name on the final artwork in our signature font, we offer three distinct background color options, and two bold frame options (or frameless!).
Sit tight!
Sit tight while our talented and passionate team of digital artists illustrate your artwork.
CREATE YOURS NOW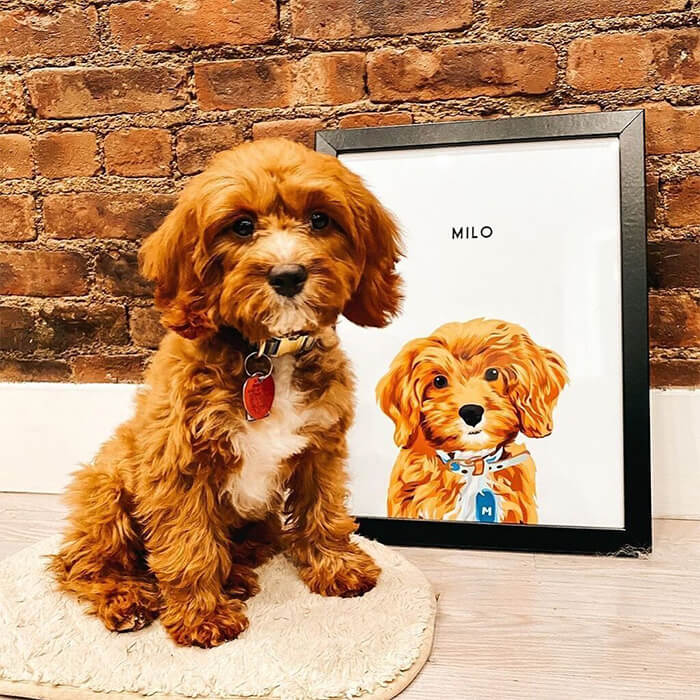 Here are some tips to help you can get a great photo from your smartphone, Facebook or Instagram:
- Get a close up of your furry loved one, this way we can better see all of their beautiful the details.
- Get on their level! Crouch down when taking the photo and try to get eye level for the best results. 
- The best poses are when your pet is either sitting or standing, not laying down.
- Light is so important when it comes to a good photo. Outdoor daylight is always the best option!
SHOP NOW